AeroDuct can be distributed with calculation in Metric system or English unit.
K-factor editor for local pressure loss
The program includes 2 procedures placed on customized command bar use to know the value of the coefficient K.
1° / - Module of imputation on the working sheet of the designation and the value of the K-factor.
2°/ - Data Visualization Module of the pressure loss coefficients according to the duct shape.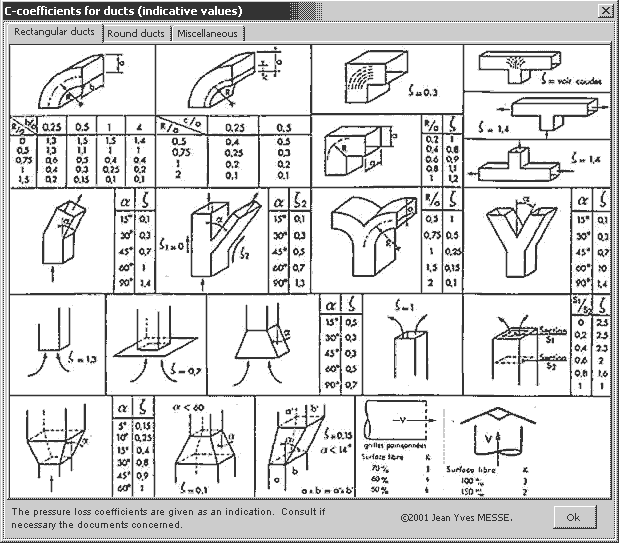 In the case of oblong ducts.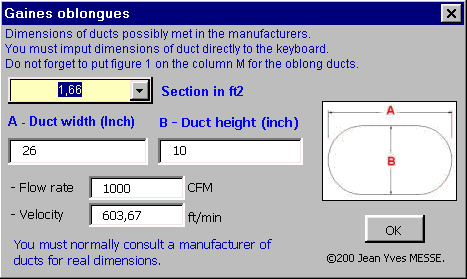 The index of roughness (k) will be modified directly according to the type of duct employed in the calculation of the pressure loss with visualization by procedure placed on the customized command bar.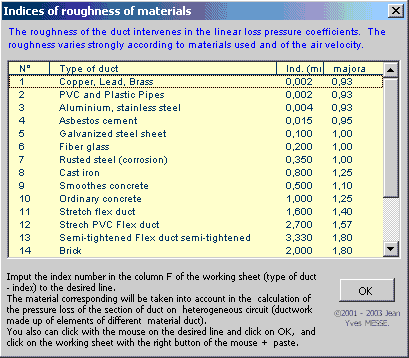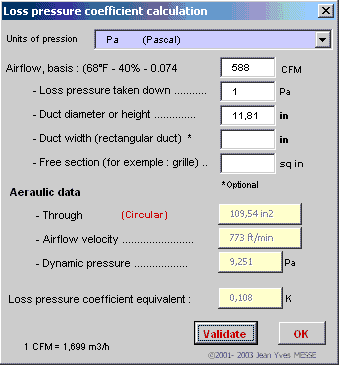 Last update :