See thematic: Coefficient Kv, Kvs, Kvo and leakage rate
The value of Kv can be calculated according to the values given "flow and pressure loss estimated".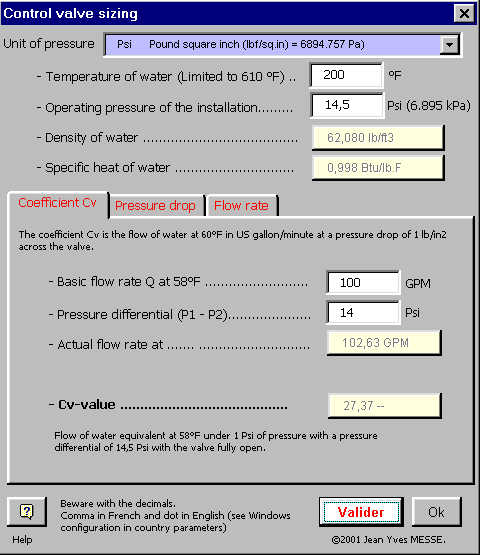 Coefficient of flow Kv for a control valve
It is the flow of water Q in m3/h measured at 4°C (Density = 1000 kg/m3) for a pressure loss of 1 bar, passes through the valve considered as entirely open.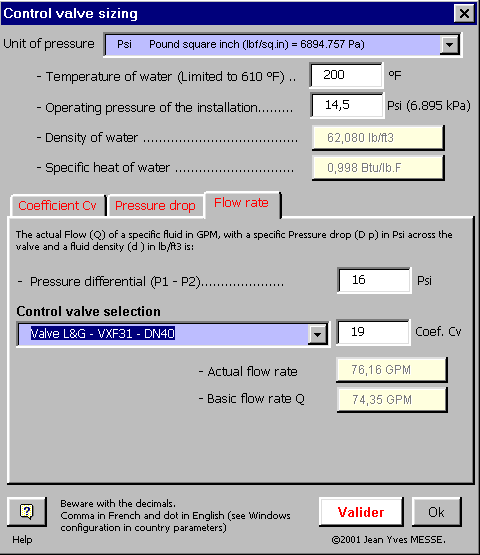 The value of Kv in the same way is used to calculate the pressure loss in a valve according to the flow which through it.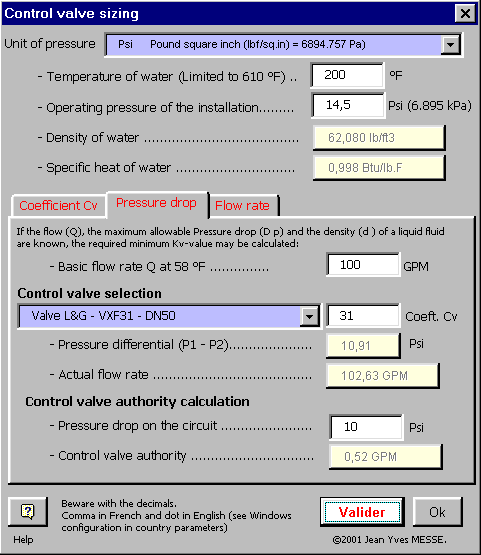 Last update: